The L&T climate paves the way for a positive cycle
L&T in Linköping is a fine example of the diversity of the company´s working community and a true success story on how to build good employee experience through competent management, which clearly correlates to good customer experience.
The L&T team in Linköping has high figures in their employee surveys. When asked what is most important for a workplace to function socially, team leader Elma Bijedic answers:
– A good responsive culture, clear goals and feedback. We have created a good "L&T climate" where people learn from each other and respect each other's differences and characteristics.
L&T is and has always been a multicultural company, which also influences the corporate culture itself. Clarity is especially important so that employees are given the right conditions to perform the job professionally and achieve their goals. The management actively and consciously supports them.
– In practice, it's about being present. Be there on the floor to see if there is something we can change, simplify or improve, says Elma Bijedic. As a team leader you work close to the working group, you need to meet. My role is largely about showing appreciation and ensuring that employees succeed in their work, and want to remain and develop within the company.
Elma Bijedic emphasizes the importance of showing the opportunities for personal development.
– It is important to constantly try to lift the individual, see the potential of each individual employee. You may be a future group leader, then we will help you succeed.
Most of the team in Linköping have worked for a long time in the company. There is a clear loyalty, both to the company itself as well as between employees and managers. Adam Johansson is the regional manager in Linköping and confirms that the L&T culture is quite special. He describes it as a positive cycle.
– If we take care of our employees more than we really need, we create a good corporate culture. It will be good for the person it is about, but it will also affect the entire corporate culture. Other employees see that we really care, even when we don't really "have to". It creates a strong community and loyalty, a shared history.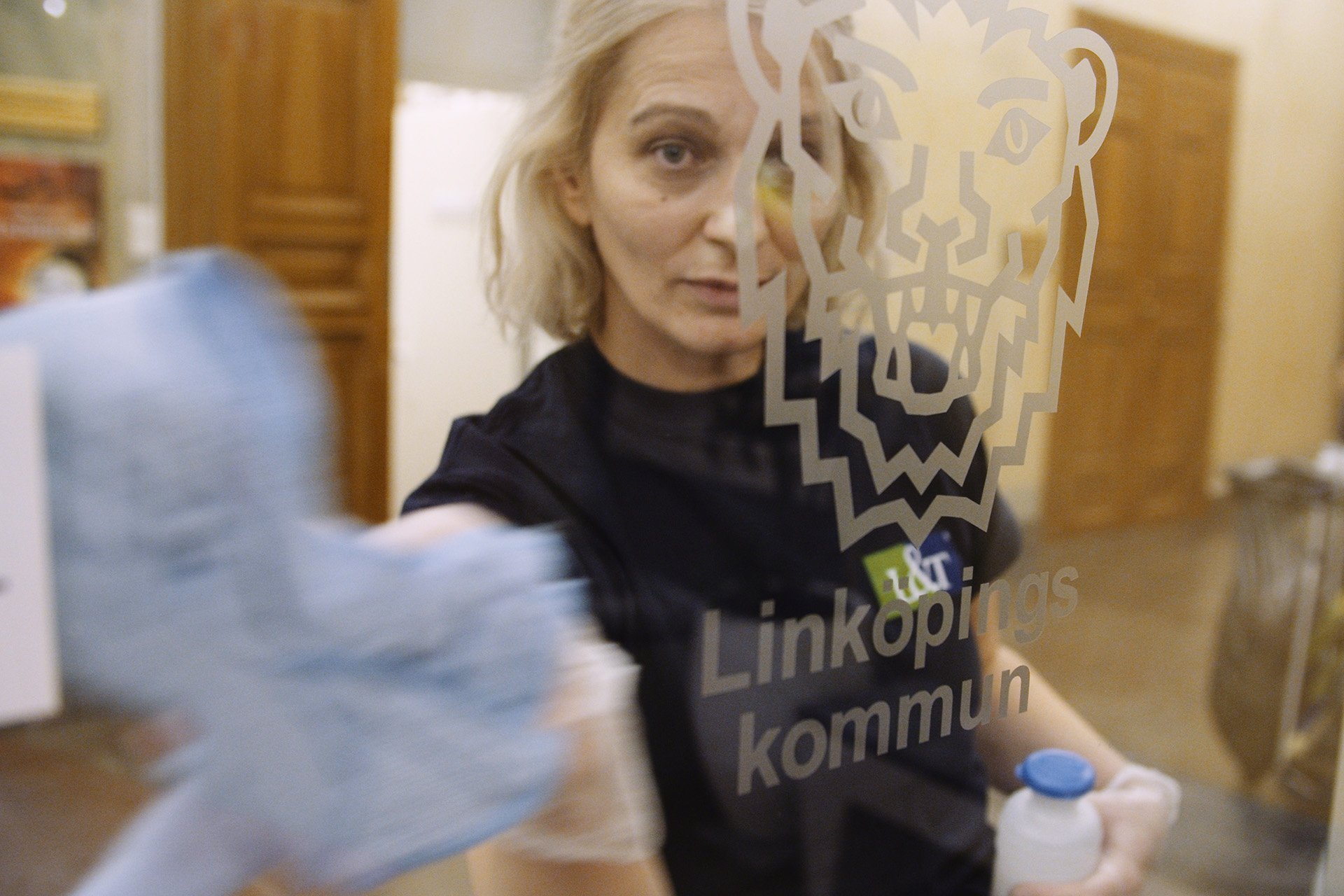 L&T often takes greater social and human responsibility than the regulations require. It may sound resource-intensive but in fact becomes an investment. Understanding the bigger picture and the long-term value of this approach is probably what best describes the Corporate Social Responsibility of L&T.
Elma Bijedic agrees with the importance of the positive cycle.
– We have very satisfied customers and this is because our employees are also satisfied. Then they will provide that little extra that means so much, that adds value to our customers. Our coworkers is the most important and largest resource we have. L&T puts a lot of effort into making them feel safe and we work a lot with their development. Then they can perform their best for the customer and represent the company in the best way.