Making the circular economy a reality – property maintenance is an environmental act
You don't always have to make large investments because common sense and making clever use of existing technology can get you far. Sara Wennmark makes properties more efficient.
Making things possible. That is what Business Director Sara Wennmark considers her most important job at L&T, where she has worked for almost 17 years.
She hails from Stockholm and leads the energy and technology business operation that employs about 60 people. They are mainly engineers and project managers who work in the energy, fire and security sector as well as on-call property services.
"I help our employees reach their goals and do it primarily by making sure they have enough resources. We provide services for L&T as well as our customers, such as hospitals, municipalities, commercial operators and private property owners," the Master of Science in Technology explains.
Goals have indeed been reached, and the results of the work can be measured in practice. For example, Wennmark's team has successfully helped the Linköping municipality's real estate company reduce the energy consumption on their properties by almost 14 per cent. However, Wennmark has her feet firmly planted on the ground as she talks about the achievement.
"It wasn't really anything revolutionary. We got results by streamlining and utilising the existing technology. Upgrading to newer technology isn't always the smartest answer, and large investments aren't always necessary. By taking good care of properties, we can make their technology last for as long as possible", she muses.
New possibilities in environmental engineering
Finding the best solutions requires creativity and thinking things over from a new angle. Sara Wennmark says she gets excited about various development projects.
Right now she is working on a massive energy development project, E-drift, which includes real-time data collection and analysis. The goal is to visualise data in a new way and help customers better understand their habits around energy use. The project resembles the Finnish L&T Smartti energy service, and Wennmark says she frequently attends work meetings in Finland.
She values working for a company that is genuinely helping its customers operate in a more environmentally sustainable manner.
"I believe that environmental issues are the key to opening more opportunities for us in the future. Right now, there is a lot of interest in the energy sector as well as sustainable development in general. Making clean water last will also be a challenge that will require developing smart answers."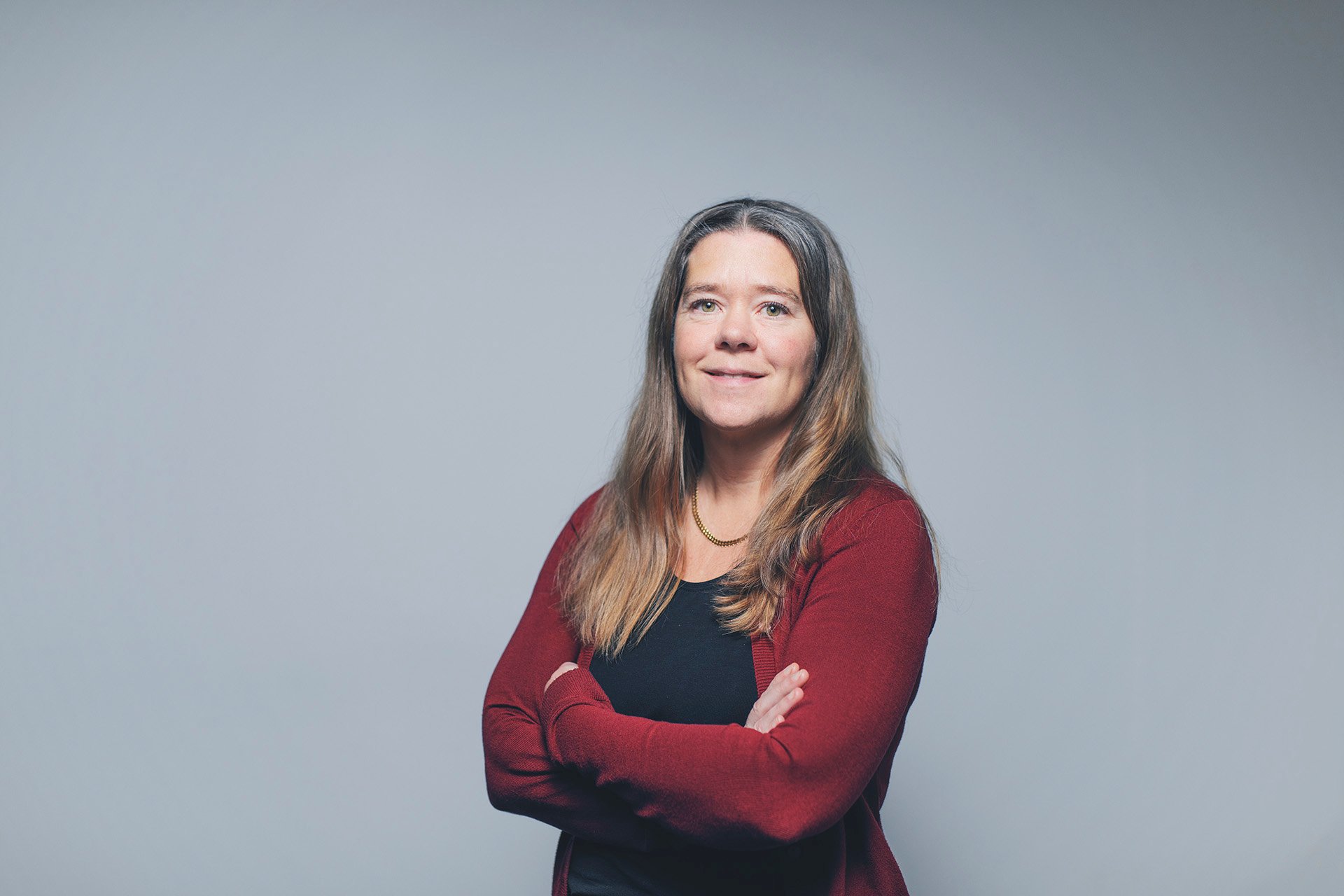 Working as a pillar of society
Environmental issues becoming a hot topic has led to a lot of competition in the field. According to Sara Wennmark, the biggest challenge is to stay on top of what the market wants and what the competitors are doing. You also have to keep up with innovation, and that's not possible without constant learning. But that's exactly what makes the work fun.
"I like the versatility of my work. My work includes management, financial planning, development work as well as hands-on work on-site."
She is also motivated by being part of a company that looks after properties that are essential for a functioning society, such as hospitals and railway stations.
"It's nice to feel like you are doing useful things for society."